Every year, we set ourselves a number of key areas to focus on. These areas of focus don't cover everything that needs to be done in the next year - with more than 8,000 colleagues providing services 24/7 across hospitals and community services; that would be impossible! However, what they do is allow all of our colleagues to be on the same page about the key areas that we should be considering in all we do.
Our three priority areas for 2022/23 follow the same three themes as last year: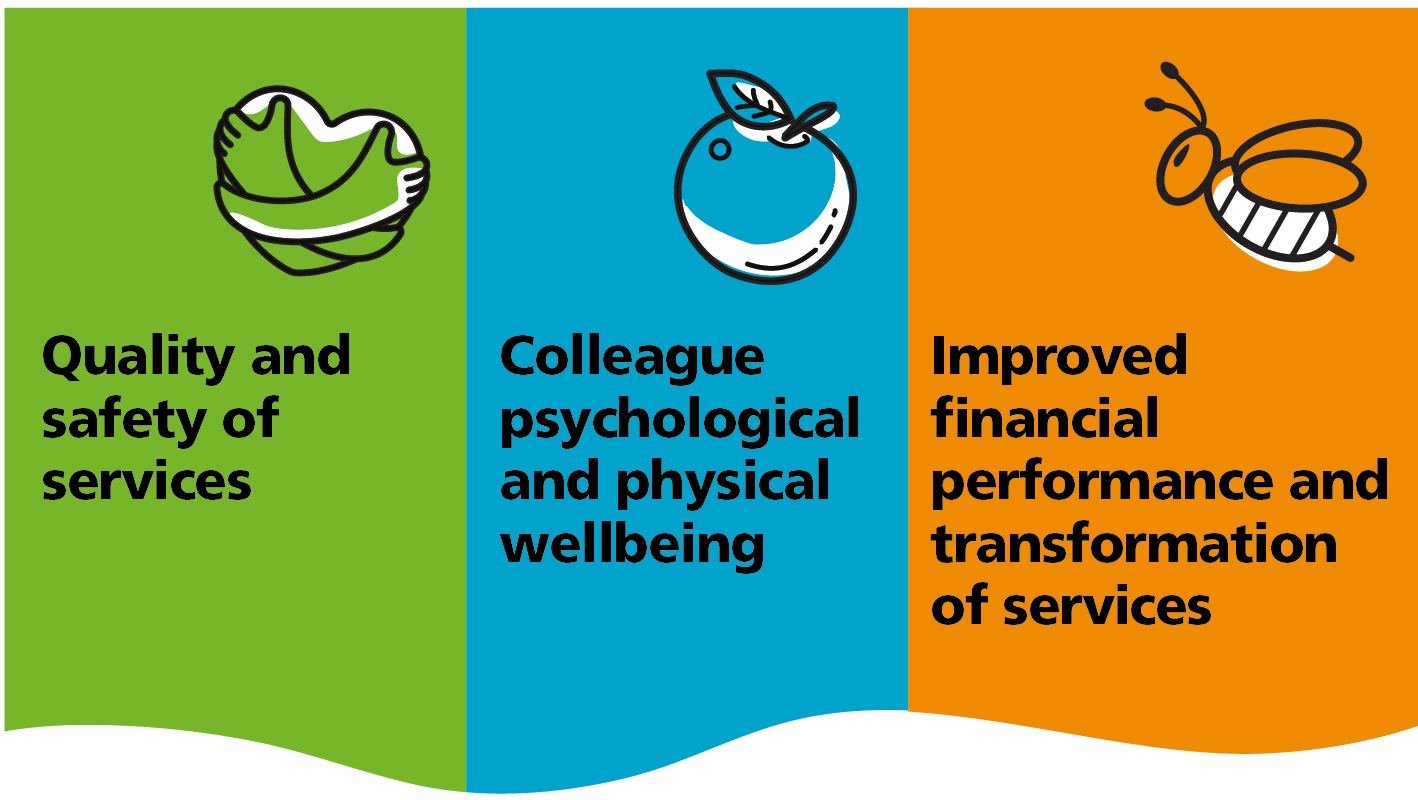 We're here for you - Colleague psychological and physical well-being
You're safe in our hands - Quality and safety of services
We're planning for success - Improved financial performance and transformation of services
This isn't a tick list exercise for us. We know that by working together, each of these areas will have a positive effect - both on the services we offer to our patients and the experience that each colleague has when they walk into work each day.