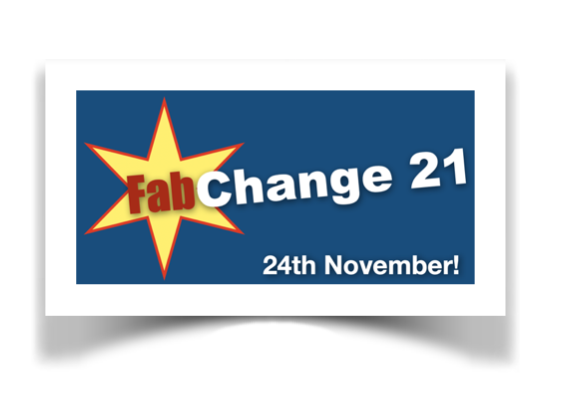 University Hospitals of Morecambe Bay NHS Foundation Trust (UHMBT) is sharing some of its many innovations and improvements as part of national 'FabChange21' on Wednesday 24 November.
Led by 'The Academy of Fab NHS Stuff', FabChange21 is an opportunity for organisations and individuals to showcase all of the great things, ideas, innovations and concepts that are the backbone of the NHS.
Many of the changes and improvements within UHMBT have been necessitated by the COVID-19 pandemic and others have been part of the Trust's commitment to continuous improvement.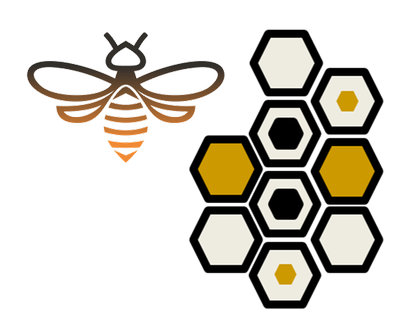 The Hive Improvement Centre at UHMBT has been promoting a wide variety of the improvements on social media in the run-up to FabChange21.
Colleagues at UHMBT have been tweeting their improvements on Twitter, tagging in @thehivebhcp and @FabNHSStuff as well as using the hashtags #ImproveTogether and #FabChange21
The transformational work featured on social media will be included in a compilation video by The Hive Improvement Centre which will be showcased across UHMBT's three main hospital sites and also shared publicly on social media.
Elizabeth Mcdougall, Associate Director of Engagement and Improvement for UHMBT, said: "The last year has been challenging for everyone and yet people have embraced and developed ideas to address all kinds of difficulties. All these examples show the breadth of talent and the commitment of staff to improve our services for the benefit of our patients."
A selection of the improvements over the past year at UHMBT are featured below.
Pulse Oximetry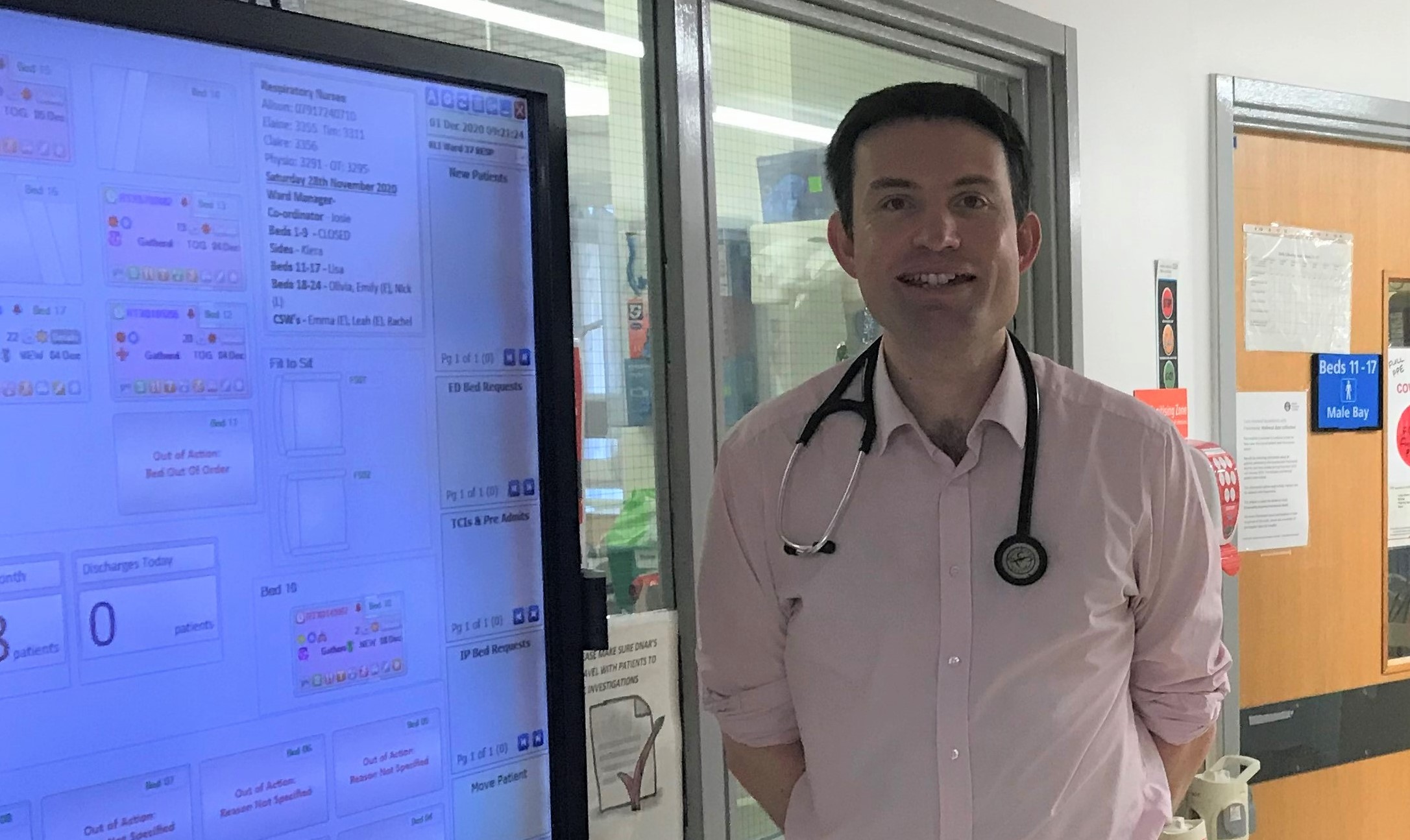 The Trust's 'Pulse Oximetry at Home' service has brought about huge improvements to quality and safety of care during the pandemic. Patients with COVID-19, who don't need immediate hospital attention, but are at high risk of developing serious symptoms, are given special monitoring devices to use at home. This monitoring service is available for certain people with a positive COVID-19 test result who have coronavirus symptoms and are identified as being clinically vulnerable to having low blood oxygen levels due to a pre-existing health condition. You can read more here
Outpatients
The Outpatients Service at the Trust has been trialling new ways of delivering services via non-face-to-face and digital systems during the pandemic to keep patients and staff safe. This has included a new electronic booking (eBooking) service which gives people who have a smartphone more control over selecting the date and time of their outpatient appointment. Read more here
Set for Surgery
A #SetForSurgery perioperative wellness programme has been developed which focuses on improving the health and wellbeing of patients before their surgery. It is a wide-ranging programme, co-designed by colleagues both in the hospital and the community, as well as patients and voluntary organisations. Read more here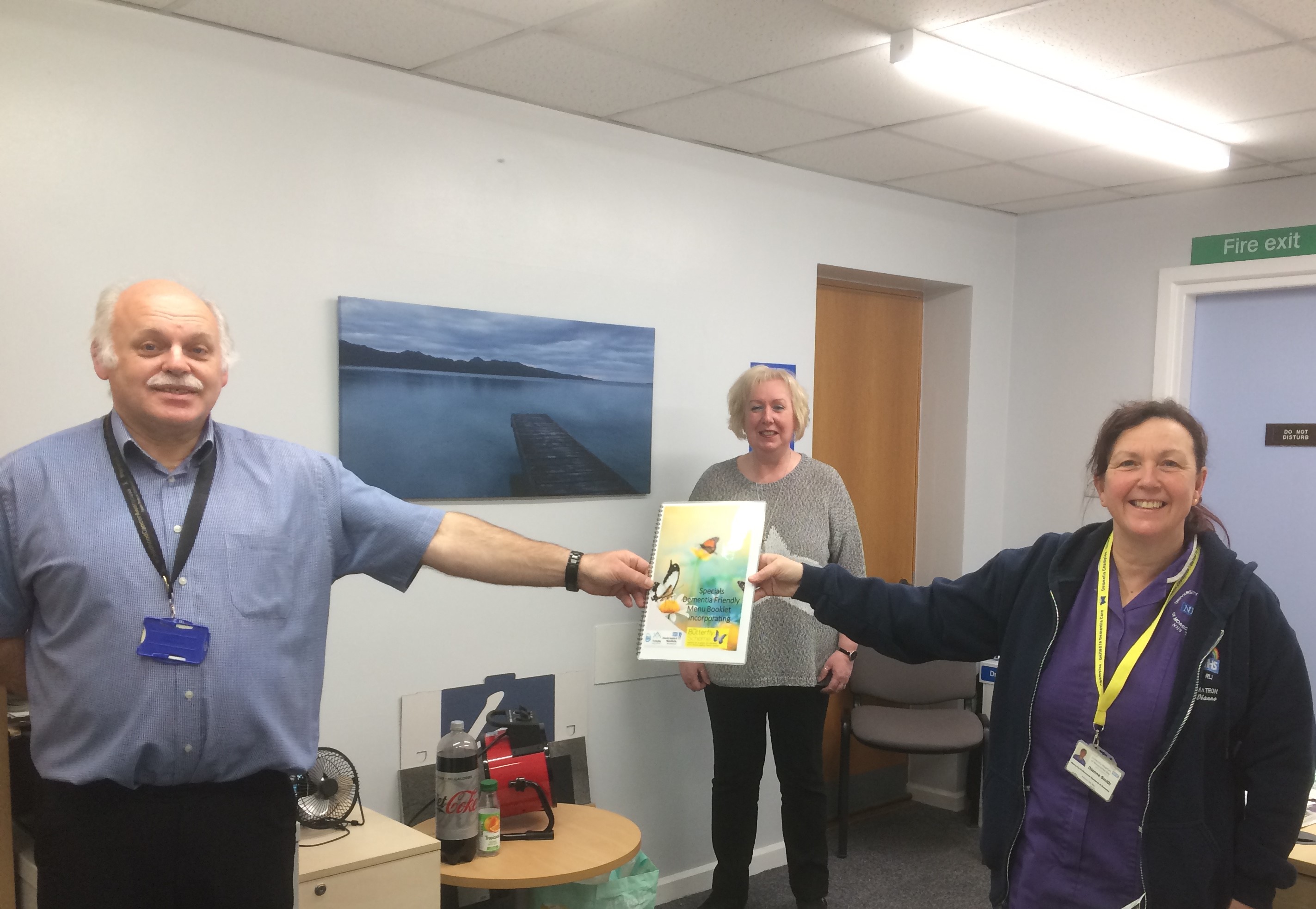 Dementia-friendly menu
A tasty new menu specifically for patients living with dementia has been launched by the Trust. Dianne Smith, Dementia Matron for UHMBT, worked closely with colleagues from the Catering Teams and Dietitians at all three of the Trust's main hospital sites to develop a menu that is 'dementia friendly' for patients. As people with dementia can often find it difficult to eat a full meal, Dianne and the team have incorporated tempting 'finger foods' and snacks. Read more here
Enhanced ward area
A new high spec ward area has been created at the Royal Lancaster Infirmary to improve the care of frail and elderly patients with conditions such as dementia and confusion. Wards 4 and 5 in Medical Unit 1 have been remodelled to extremely high standards by innovative maintenance engineers from the Estates Team. Another major improvement to the ward area is that there is an impressive air handling unit which provides ten air changes an hour and purifies 5,500 litres of air per second. Read more here and watch the video here
Race Equality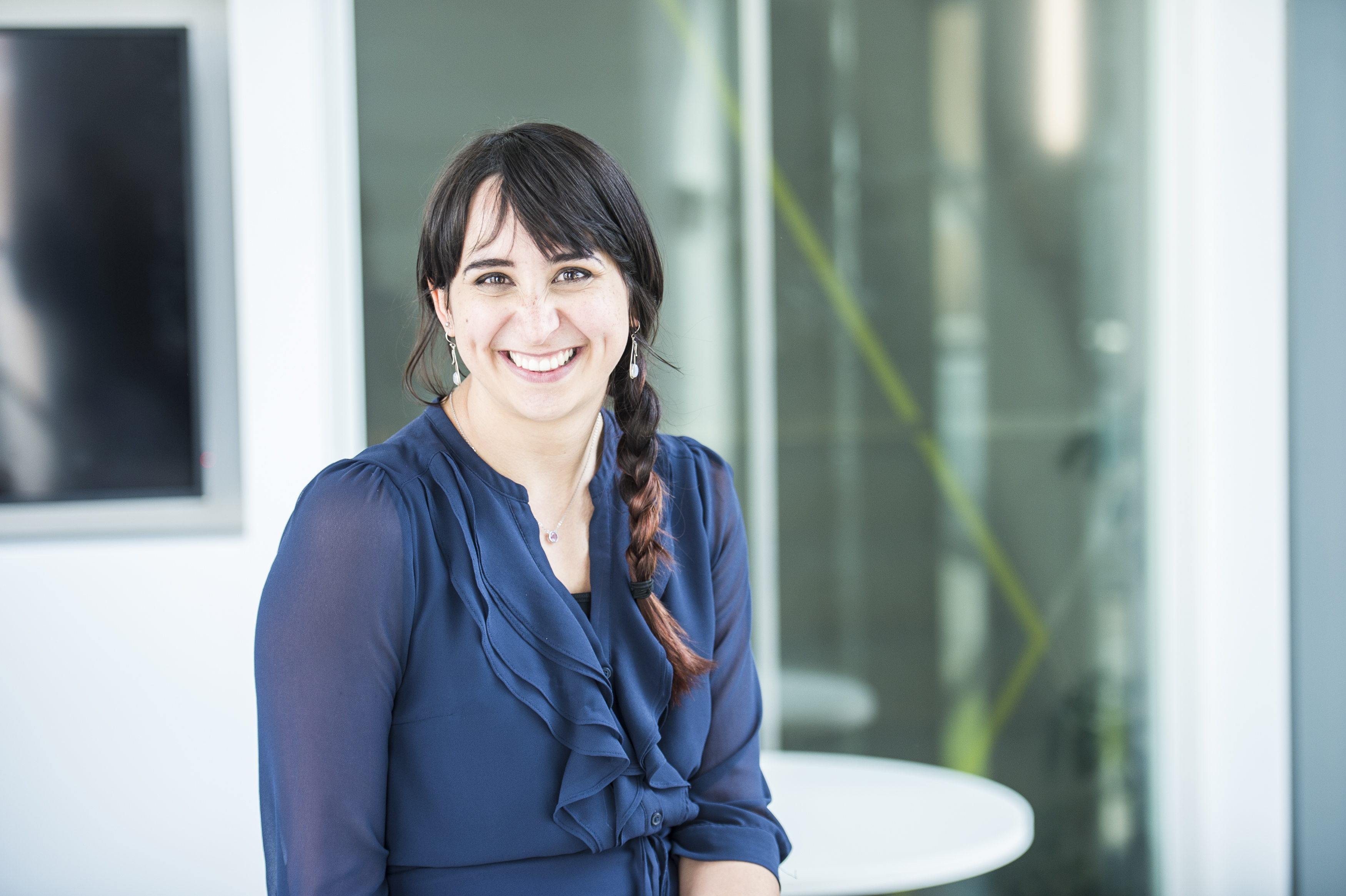 UHMBT is delighted to have appointed its first Race Equality Transformation Lead. Working across all of UHMBT's hospital and community teams in Morecambe Bay, Hannah Chandisingh is supporting the Trust to address race inequalities and racism – improving both colleague and patient experience. Read more here
Falls Fellowship
An exciting new 'Falls Fellowship' initiative has been established within UHMBT to provide career development opportunities, drive falls awareness, reduce falls, improve safety and enhance quality of care. The Falls Fellowship is an in-house, locally driven 'champion-level' development opportunity for colleagues. It offers career opportunities which will provide insight, exposure and high-quality skill development in evidence-based practice. Read more here
Diverse Companies Award
The Trust is pleased to have won the 'Diverse Company Award' in the National Diversity Awards (NDAs). A record 60,000 people made nominations in the last year alone with 126 nominees being recognised for their various achievements nation-wide. Read more here
Organ donation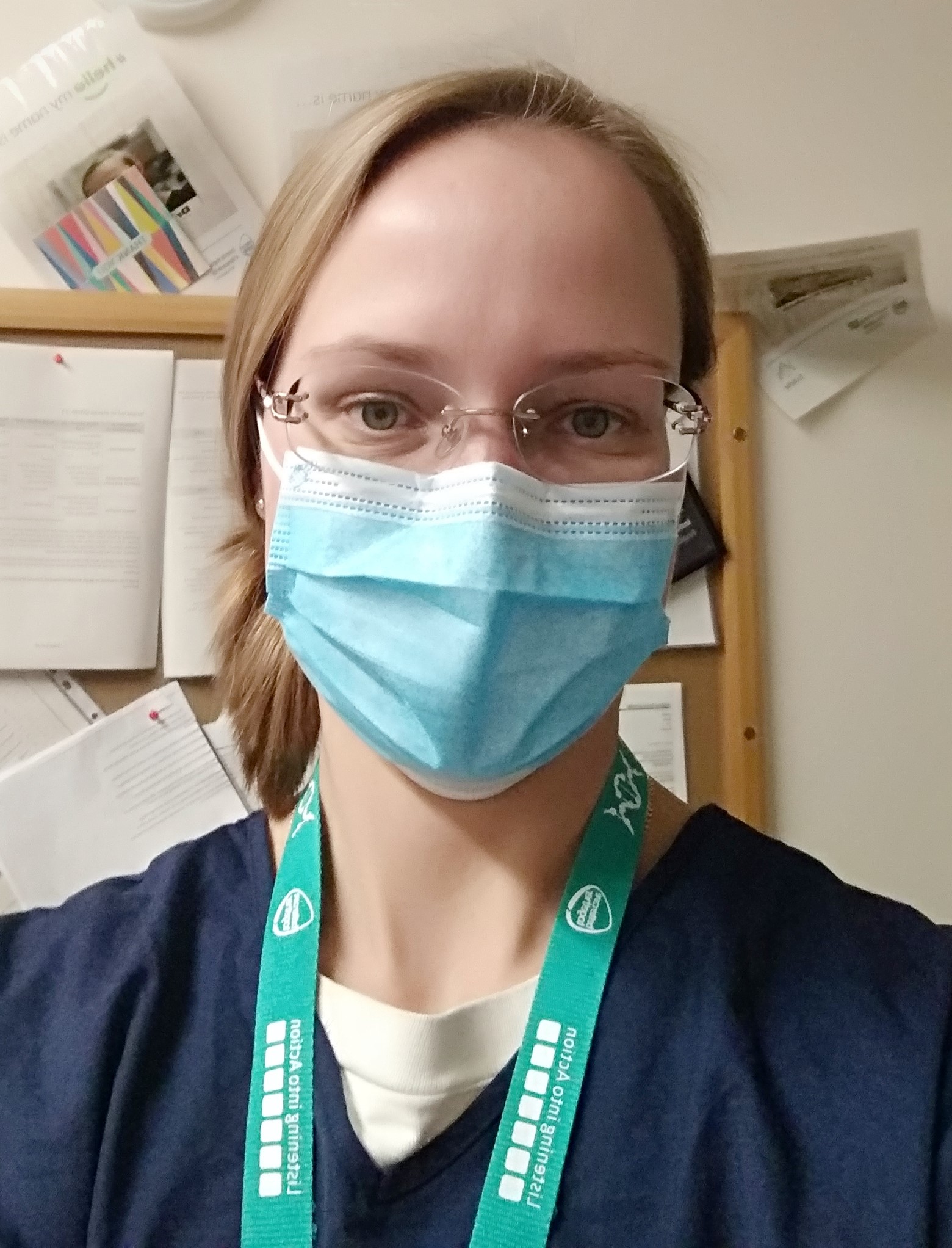 The Clinical Lead in Organ Donation at UHMBT has been honoured for her dedication to organ donation and transplantation. Dr Vera Gotz, who is also a Consultant in Acute and Intensive Care Medicine, is delighted to be 'Highly Commended Runner Up' in the annual Rosie Neath Award for Outstanding Achievement in Organ Donation. Dr Gotz is passionate about organ donation and has completely transformed the service at UHMBT in just three years. Read more here
Morecambe Bay Hood
Engineers from BAE Systems' Submarines business, along with local company Lancastle and staff from UHMBT, have developed pioneering new Personal Protective Equipment (PPE) for staff on COVID-19 wards. Created to replace current PPE hoods, which were created for an industrial rather than a clinical environment, the 'Morecambe Bay Hood' is less expensive, is fully cleanable, reusable and offers greater protection and comfort to healthcare workers as the hood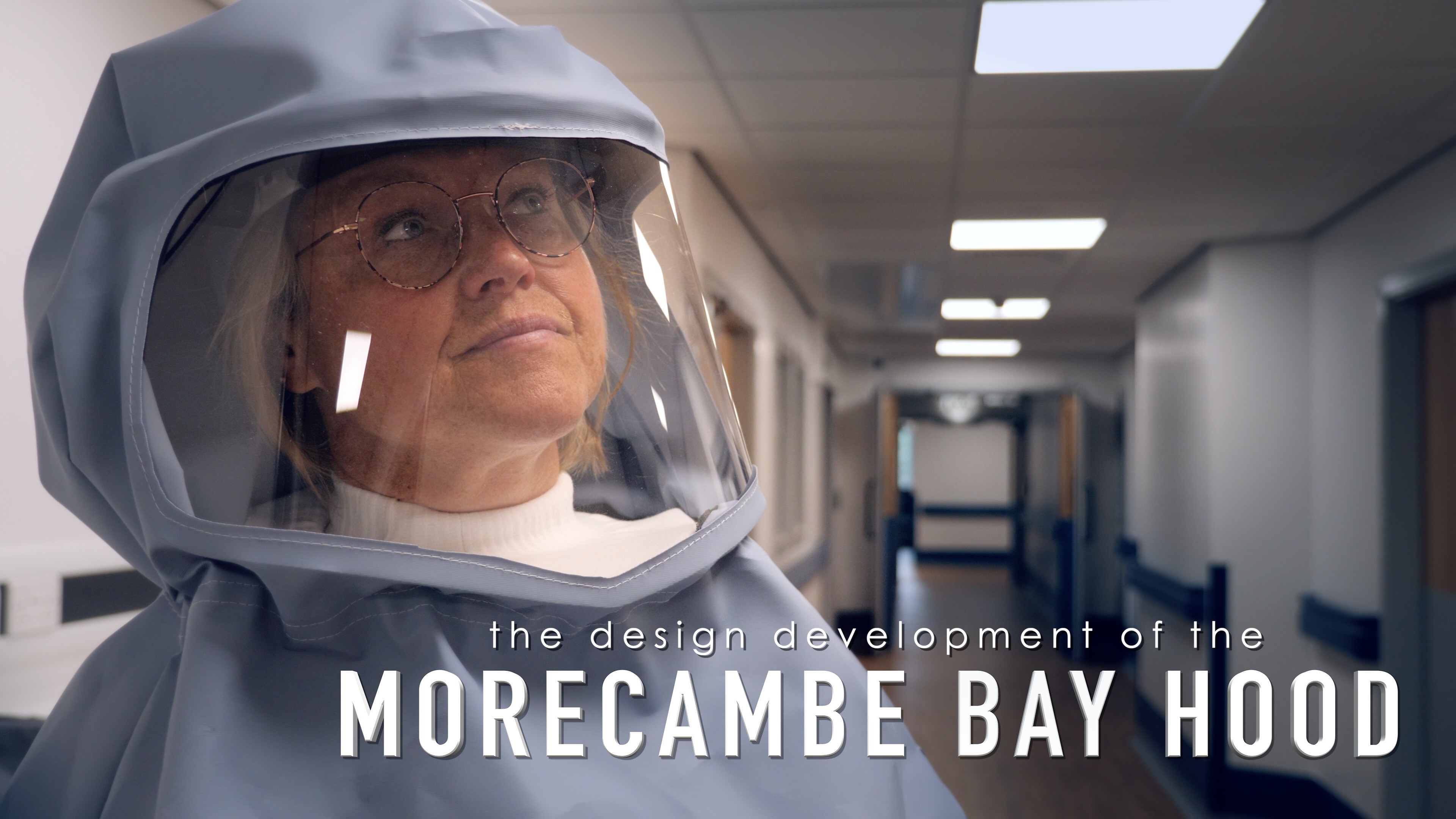 is suitable for all face shapes and sizes. Read more here
Vaccination programme
UHMBT's COVID-19 successful vaccination programme has been delivered through three hospital vaccination hubs and three large-scale vaccination centres across Morecambe Bay. "The light at the end of a very long and dark tunnel", "hugely inspiring", "a ray of hope", "incredibly emotional", "amazing" and "joyous" is how various members of staff have described the vaccination work. Read more here
Photobook for patients
A charming photobook for hospital patients has been created by a member of staff at the Royal Lancaster Infirmary. Lucy Wilcock, a Non Clinical Support Worker (NCSW) on Ward 33 at the RLI and keen photographer, hopes the photobook will make patients' stay in hospital more pleasant and that the images of beautiful local landmarks will give people a fresh and fun talking point. Read more here
Mixed reality headsets
Mixed reality headsets – Microsoft HoloLens 2 – have been transforming how staff care for patients with coronavirus symptoms at UHMBT during the pandemic. The HoloLens 2 headset can be worn by a nurse or specialty/senior doctor when carrying out a ward round with patients who have symptoms of coronavirus. The headsets are linked up to a Dynamics 365 Remote Assist app which uses
Microsoft Teams to send a secure live video feed to a computer screen meaning a respiratory physician working remotely or in another location in the hospital can receive a call from the headset into the headset wearer and assess the patient through the eyes of the nurse or specialty/senior doctor at distance. Read more here
Roy Lilley, Founder of The Academy of Fab NHS Stuff, said: "The NHS is full of enthusiastic, clever, keen, passionate people with a strong sense of vocation. They want to do the right thing and to do things right. The academy is the place to share ideas about doing it right and, if you have a problem, the place to search for an answer. The NHS is keen to share, be collegiate, find the good stuff and pass it on."
Aaron Cummins, Chief Executive of UHMBT, said: "Our teams and colleagues never cease to come up with innovative and imaginative ways to improve the care and treatment of our patients. FabChange21 is a great opportunity to showcase some of the many improvements and innovations within our Trust and more widely with our Bay Health and Care Partners."
You can follow @thehivebhcp, @UHMBT and @FabNHSStuff to see the fab improvements that UHMBT has been making. Follow #FabChange21 to see more of the fantastic improvements in the NHS.
ENDS
For further information about this media release please email: communications.team@mbht.nhs.uk