After a recruitment process, Dr William Lumb has been appointed as the new Chief Clinical Information Officer (CCIO) for UHMBT and Janet Manning has been appointed as Chief Nursing Information Officer (CNIO) for the Trust.
William has worked as Clinical Director of the Integrated Community Services Care Group at UHMBT for four years and he has worked in Morecambe Bay since 2004. He is currently working as Chief Clinical Information Officer for Morecambe Bay Clinical Commissioning Group (CCG), as a senior clinician and Integrated Care Community/Primary Care Network Clinical Lead. He is due to take up his new post as CCIO on Friday 1 April.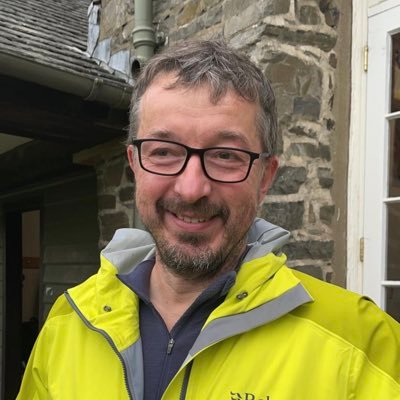 William will provide clinical and strategic planning leadership, and he will have a lead role in the delivery of digital services within our Trust and local health economy to ensure that the Trust's strategic, clinical and business goals are met. His appointment will support provision of high quality, safe and compassionate care, which will be sustainable into the future. He will promote innovation and champion the development of a clinically-appropriate information culture across our hospital and community services.
William will also provide strategic clinical leadership for digital systems across the Trust, to meet the current and future needs of our commissioned services. He will critique and refine programme plans, assess team capability and approaches used, and monitor delivery of capability to align with strategic priorities of the NHS in Morecambe Bay, Bay Health and Care Partners (BHCP), and the wider Lancashire and South Cumbria Integrated Care Partnership (ICP).
William is delighted to have the privilege to build on our hard-won progress, with the aim of transforming health and social care by focusing on patients and staff in Morecambe Bay. He hopes to meet many of you in person over the coming months.
Janet has worked for UHMBT since 1991 and, in her most recent role as Patient Safety Matron; she has played a key role in the improvement of quality of care and safety of services. Janet has a wealth of nursing experience, mainly in Oncology, Endocrine Medicine, as a Ward Manager in General Medicine and in our Clinical Skills Team.
Now in post, Janet is working within our Corporate Nursing Team and in collaboration with our Information, Informatics and Innovation (I3) Team. Reporting directly to the Deputy Chief Nurse and working closely with the Director of our I3 Team, Janet will work with William to provide the vision and strategy for clinical information systems across UHMBT in our hospital and community services.
As CNIO, Janet is responsible for strategic and operational nursing leadership in the development, deployment, re-engineering, optimisation, and integration of clinical information systems to support quality patient care and a positive patient experience.
Janet is excited to have this new role and to be a powerful voice for nursing across our Trust. Janet aims to create and nurture an open and supportive management culture so that we can build on the energy and commitment of our nursing workforce and empower colleagues to achieve their best performance.
Dr Colin Brown, who has held the role of Chief Clinical Information Officer in recent years, was thanked for his excellent work and dedication.