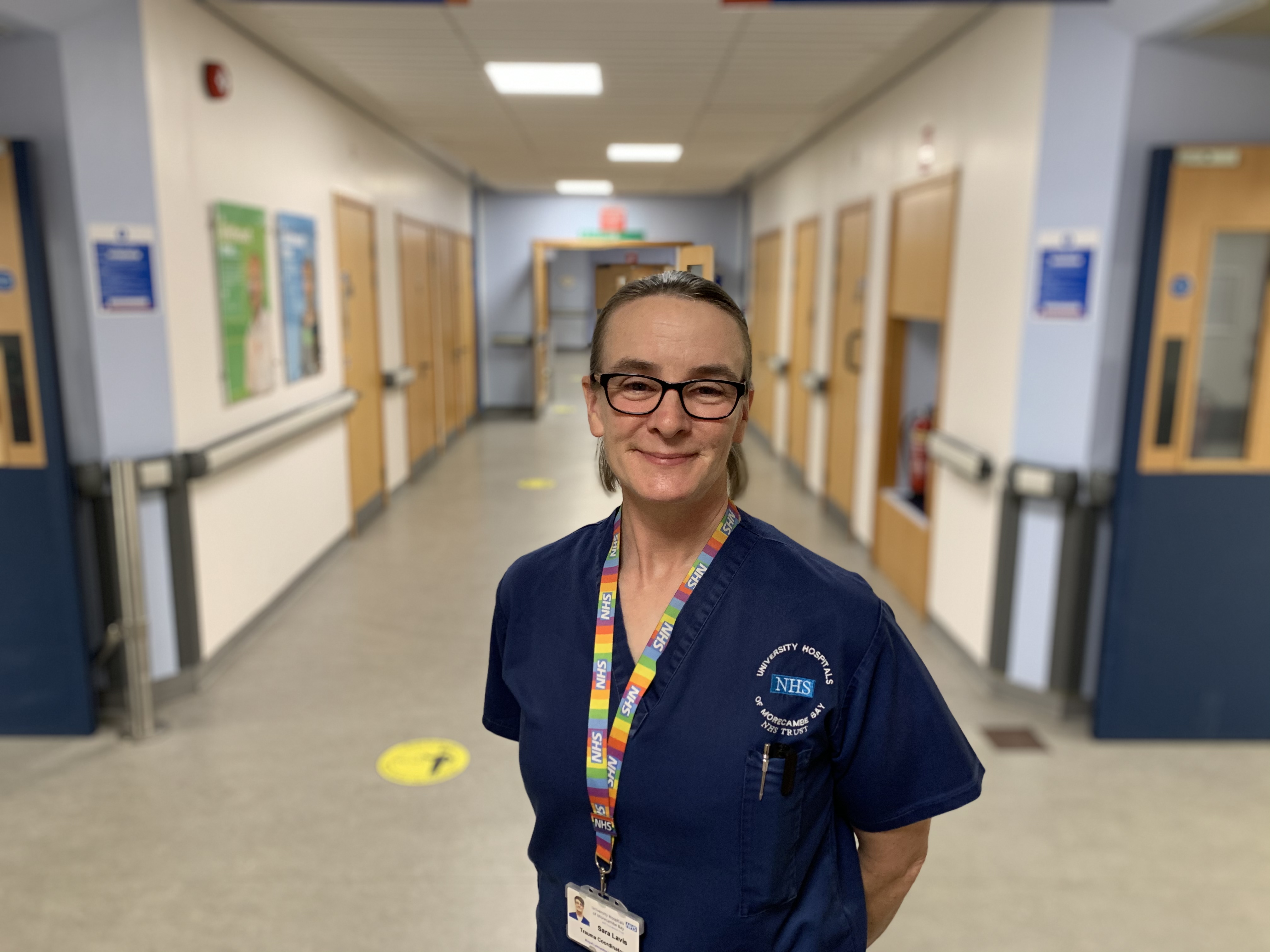 The LGBT+ Network at UHMBT is showing its support for people living with HIV and remembering those who have died from an AIDS-related illness by supporting World AIDS Day 2021.
World AIDS Day will take place on Wednesday 1 December 2021 to remind everyone that HIV has not gone away - there is still a vital need to increase awareness, fight prejudice, end stigma and improve education about the virus.
Sara Lavis, Interim UHMBT LGBT+ Network Lead and Trauma Lead at the Royal Lancaster Infirmary, said: "Some of our group remember the fear and stigma from the onset of the HIV Pandemic and have lost friends to this disease. However, through education and medical advances in treatment lives are being saved."
Ben Maden, LGBT+ Network Member and Chair of Union Staff-side, said: "It is a great achievement that we have reached a point in time where we have medication such as PrEP to prevent exposure to HIV, and PEP which, when taken regularly, allows HIV+ people to live full, healthy lives and achieve an undetectable status which prevents them from transmitting HIV.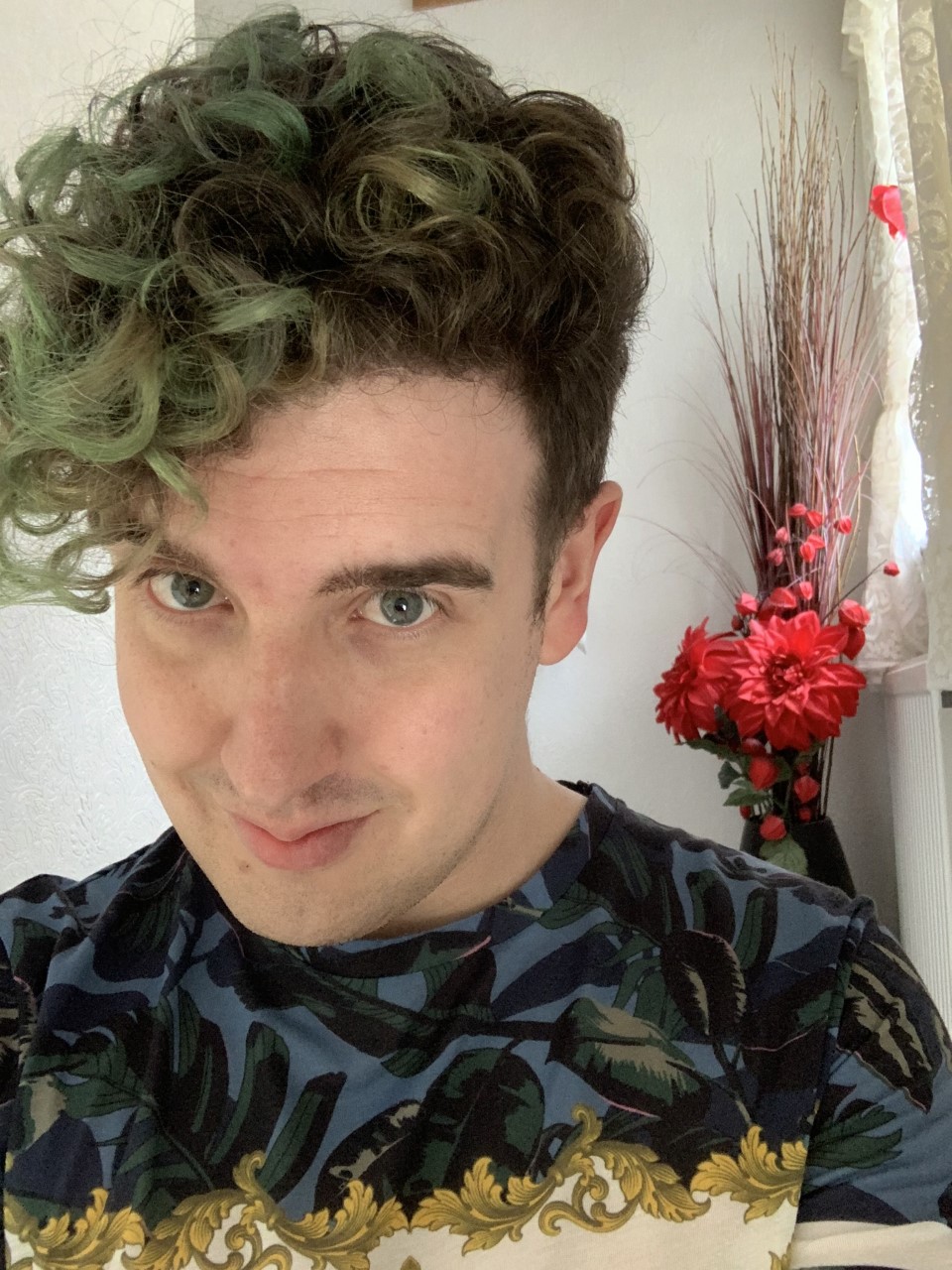 "It is so important that we bring an end to the stigma around HIV but also remember the long battles that were fought to get us to where we are today. To gain a good understand of life during the HIV/AIDS crisis of the 1980s in both Britain and the USA, be sure to check out the television dramas It's A Sin and Pose."
Aaron Cummins, Executive Sponsor of the LGBT+ Network and Chief Executive of UHMBT, said: "We believe it is vitally important to challenge the stigma associated with HIV and to raise awareness of the treatments and support services that are available.
"People living with HIV should be able to thrive and enjoy fulfilling lives that aren't limited by the fact that they have HIV. It's also hugely important to understand that a person who is living with HIV and is on effective treatment can't pass it on."
HIV (Human Immunodeficiency Virus) is a virus that attacks the body's immune system. If HIV is not treated, it can lead to AIDS (Acquired Immunodeficiency Syndrome).
This year the LGBT+ Network and organisations around the globe are highlighting the importance of HIV testing. Testing is key to ending HIV transmissions and the sooner people know their status, the quicker they can get on to treatment. Effective treatment helps people to live long, healthy lives with HIV.
The LGBT+ Network says it is also hugely important that everyone knows that someone living with HIV and on effective treatment can't pass it on.
Fantastic medical progress has been made in recent years, but knowledge of HIV hasn't kept up with that progress. Stigma that affects people living with HIV also stops others from getting tested. The more people who test and get onto effective treatment, the fewer HIV transmissions will happen.
Recent figures show that there are 105,200 people are living with HIV in the UK. Globally, there are an estimated 38
million people who have the virus. Despite the virus only being identified in 1984, more than 35 million people have died of HIV or AIDS related illnesses, making it one of the most destructive pandemics in history.
Each year in the UK more than 4,000 people are diagnosed with HIV. Many people do not know the facts about how to protect themselves and others, and stigma and discrimination remain a reality for many people living with the condition.
People can get or transmit HIV only through specific activities such as sex or drug use by injection. HIV can be transmitted only in certain body fluids from a person who has HIV. These fluids are blood, semen, pre-seminal fluids, rectal fluids, vaginal fluids and breast milk.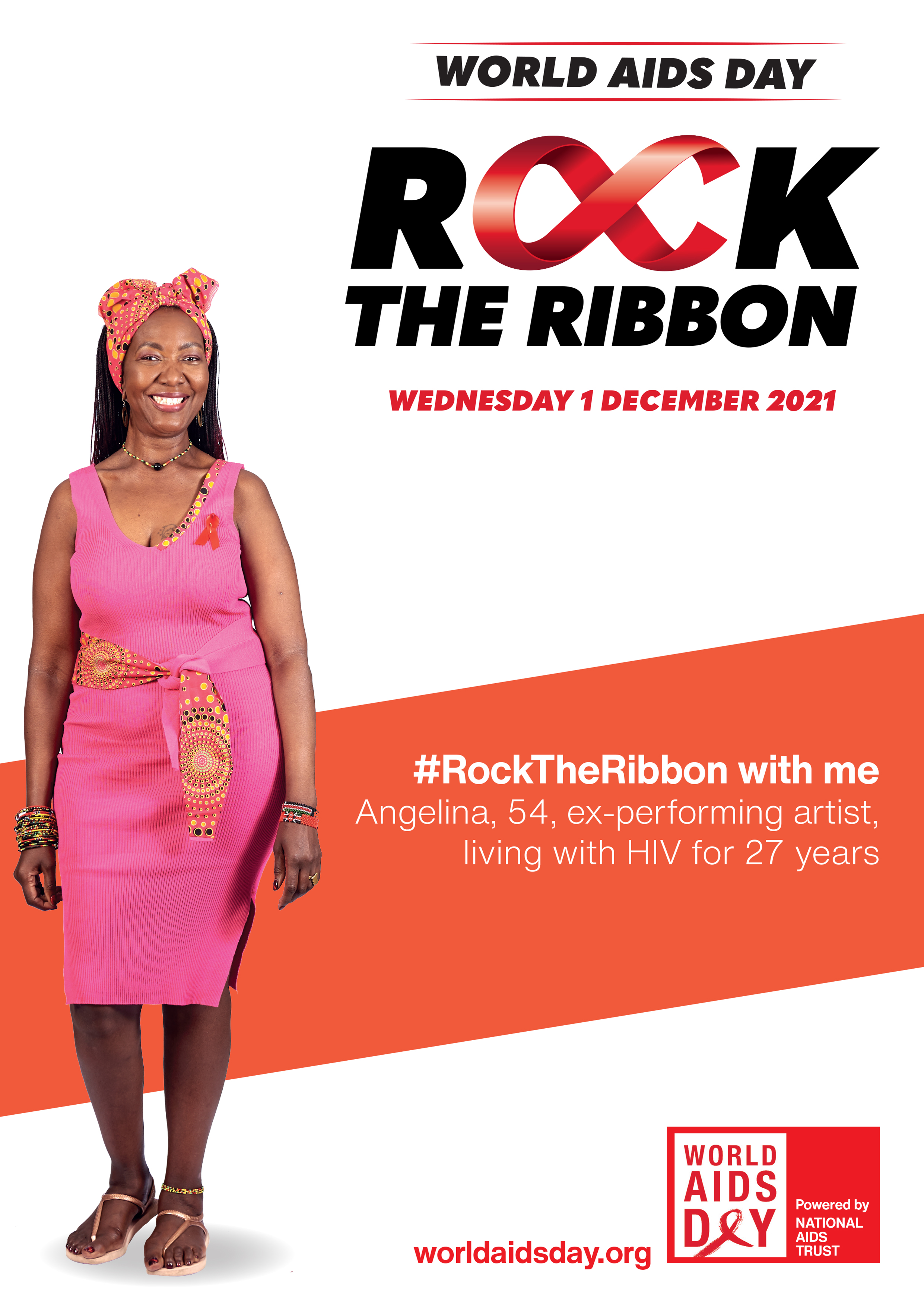 To reduce your risk of HIV, use condoms correctly every time you have sex. Do not inject drugs. If you do, use only sterile injection equipment and water and never share your equipment with others. If you do not have HIV but are at risk of getting HIV, talk to your health care provider about pre-exposure prophylaxis (PrEP). This treatment involves taking a specific HIV medicine every day to reduce the risk of getting HIV through sex or injection drug use.
The LGBT+ Network sees World AIDS Day as an opportunity to show solidarity with the millions of people living with HIV worldwide. Many people wear a HIV awareness red ribbon on World AIDS Day to demonstrate their support. This year people with HIV and allies from the world of entertainment as preparing to #RockTheRibbon to mark World AIDS Day.
Aaron added: "We will continue to work collaboratively with our partner organisations to fight HIV. Along with health organisations across the world, our ultimate aim remains to eradicate HIV transmissions completely."
Sexual Health Services in Lancashire: https://lancashiresexualhealth.nhs.uk/find-nearest-centre/
Sexual Health Services in Cumbria: https://www.ncic.nhs.uk/services/sexual-health
https://www.nhs.uk/conditions/hiv-and-aids/prevention/
https://www.nowdonate.com/checkout/27r982gmic0b31oj2v0z
https://www.tht.org.uk/hiv-and-sexual-health/sexual-health
https://www.nat.org.uk/tags/world-aids-day
https://www.cdc.gov/hiv/basics/whatishiv.html