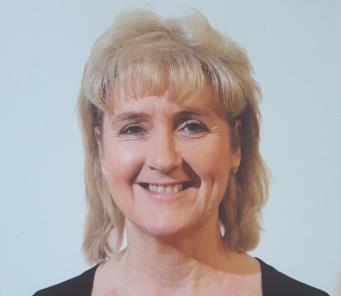 Andrea Willimott, our Director of Governance, has announced that she will retire from her role at UHMBT in October 2021.
Andrea started her career at UHMBT in April 2019, with a large portfolio of work and leading on some key priority work programmes, including the Trust's CQC Improvement Plan, the Niche investigation into Urology services, and the strengthening of the Governance and Assurance processes across the Trust.
During the pandemic, she was also part of the team working in the COVID Command Centre responsible for responding to staff concerns and queries, governance that enabled opening additional wards as well as scoping and progressing Seacole and recovery centres.
Andrea said: "I feel so privileged to have been able to work alongside so many amazing people throughout my time at UHMBT and I am grateful for the 'can do' approach of the staff I have been privileged to work with, however I feel that now is the right time to focus on my work life balance.
"I'm grateful to have been involved in some really pivotal pieces of work and I am so proud to have been able to help make massive improvements for patients across Morecambe Bay. I know that these improvements will only continue to develop thanks to all of the dedicated, passionate and positive colleagues I've met along the way.
"Even though I've only been with the Trust for a relatively short time, I've been lucky enough to experience in this role more than what some people might experience in years! This is all down to the forward-thinking, responsiveness and willingness to improve services of colleagues across the Trust, and I want to take this opportunity to thank you all".
I'm sure you will join us in thanking Andrea for all her hard work and support over the last two years or so, and wishing her and her family all the best for the future.
The recruitment process for Andrea's replacement has started, and we will update you on progress in due course.
Sue Smith OBE
Executive Chief Nurse and Deputy Chief Executive