We hold a number of awards ceremonies every single year to make sure that our staff know just how valued they are. These awards are open to all staff and are peer-nominated so that anyone can nominate or be nominated.
Highly dedicated and caring staff from our Trust were honoured in the first ever UHMBT Patient Safety Awards on 17 February 2023 at The Villa in Levens.
Aaron Cummins, Chief Executive of UHMBT, said: "Our new Patient Safety Awards recognise individuals and teams for their dedication to keeping our patients safe. I would like to thank our award winners and everyone at our Trust for their incredible and tireless support for our patients. The last few years have been tough and everyone should be proud of the outstanding work that has been achieved."
The photo album from the night can be viewed on the UHMBT Facebook page.
A video playlist featuring the winners reactions and a full-length video from the night can be viewed on the UHMBT Youtube channel.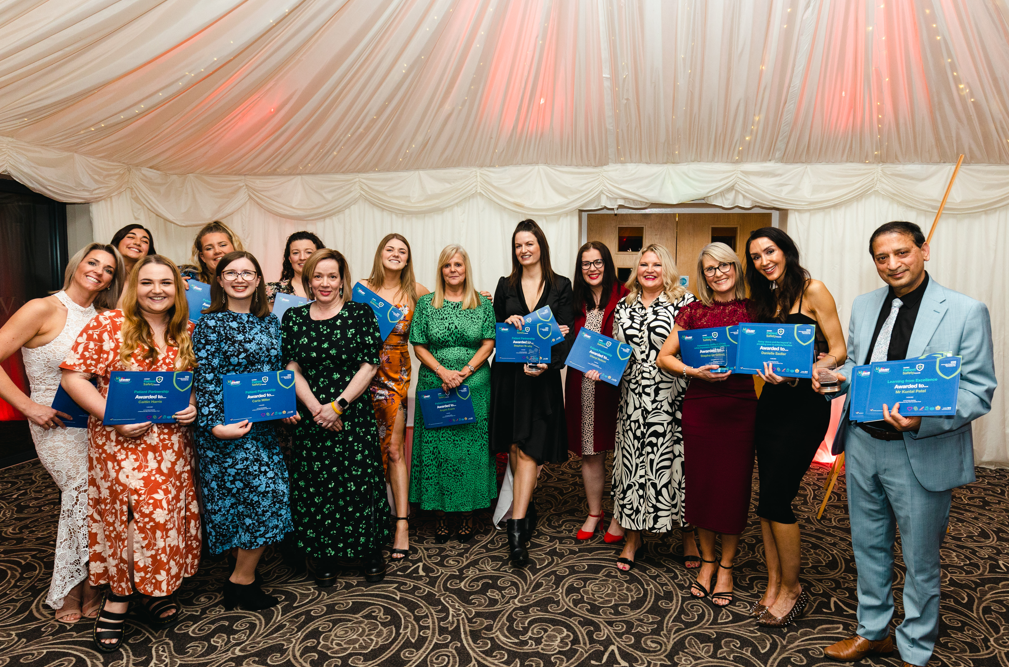 What are our Health Heroes awards?
The Health Heroes awards acknowledge the excellence and dedication from colleagues, governors and volunteers across our Bay Health and Care Partners. What makes the Health Heroes really special is that, along with colleagues, our patients, visitors and members of the public can nominate who they think we should be celebrating. This is really important because it is these individuals and their families that we all come into work every day to help and serve, so their opinion really matters.
Categories include:
Excellence in Patient Safety Award
Outstanding Improvement in Patient Experience Award
Going the Extra Mile Award (winner picked by patients)
Student / Trainee of the Year
Leader of the Year (winner picked by Aaron Cummins, Chief Executive)
Innovation and Research Award
Inclusion and Diversity Award
Team of the Year (under 10 people)
Team of the Year (over 10 people)
Nominations are currently closed.
For further information about the awards, please contact the Corporate Communications Team on 01539 716675 or email communications.team@mbht.nhs.uk
The staff recognition and long service awards bring together staff who have demonstrated excellence in their role and those who have worked for over 25, 35 or 40 years in the NHS.
Star of the Month and Star of the Quarter are our internal awards that highlight the great work of individuals from any department or hospital that has gone above and beyond in their role. The winners are displayed on boards at each hospital site for the remainder of the year.
Our staff are encouraged and supported to enter local and national awards for projects that they are involved in.