'Long COVID' is the informal name given to 'Post-COVID-19 syndrome'. People who are still experiencing COVID-19 symptoms three months after their initial infection are considered to have Long COVID.
Common symptoms include fatigue, shortness of breath and cognitive dysfunction, but patients report a wide range of symptoms from rashes and nausea to muscle pain and heart palpitations.
Around 1 in 50 people in the UK are thought to be experiencing Long COVID symptoms. Evidence suggests that vaccination significantly reduces the chance of developing Long COVID.
People who believe they have Long COVID should access support via their GP. After finding out more about an individual's symptoms, the doctor may refer them to a Post COVID Clinic.
The clinics, set up around the country from late 2020, take a holistic approach to each patient's needs and connect them with a range of medical experts who can help with their specific symptoms.
Find out more on the Your COVID recovery website.
Case Studies
Clare Hill has seen the impact of Long COVID at first hand over the last two years.
Clare, the Occupational Health and Wellbeing Clinical Lead & Matron at University Hospitals of Morecambe Bay NHS Foundation Trust, has been supporting colleagues experiencing Long COVID symptoms since early in the pandemic, and working to develop coordinated care to aid their recovery.
She said: "Because Long COVID is a new condition, we have had to learn quickly about the best way to support patients and assist them in their recovery.
"Anyone experiencing symptoms three months after their COVID-19 infection is considered to have Long COVID.
"The condition is challenging because there are more than 200 recorded symptoms and every case presents differently. We find that the symptoms come in peaks and troughs, with patients appearing to recover and then relapsing."
Treating patients holistically on a case-by-case basis has been the key to success.
Clare said: "Rather than see patients be referred to service after service, the aim is to recognise that the symptoms patients are experiencing could be Long COVID and putting together a package of care that meets their needs.
"People do not need to have tested positive for COVID-19 to be referred to the rehabilitation services – we want to ensure that support is there for people who may have developed Long COVID symptoms after an asymptomatic COVID-19 infection."
Long COVID symptoms often include fatigue, shortness of breath and cognitive dysfunction as well as other less common issues such as rashes, nausea and muscle aches.
The variety of problems caused by the condition can make it difficult to recognise.
Clare said: "We really want to get this on the radar of health care professionals – if they meet a patient with these symptoms, we want them to ask themselves 'could this be Long COVID?'
"We want patients who believe they have Long COVID to be believed and for the care that they access to support every aspect of their recovery."
A national Long COVID framework for nurses, midwives and care staff has been published to provide an overview of the condition and support patient care.
There is more information about Long COVID and how to access support at www.yourcovidrecovery.nhs.uk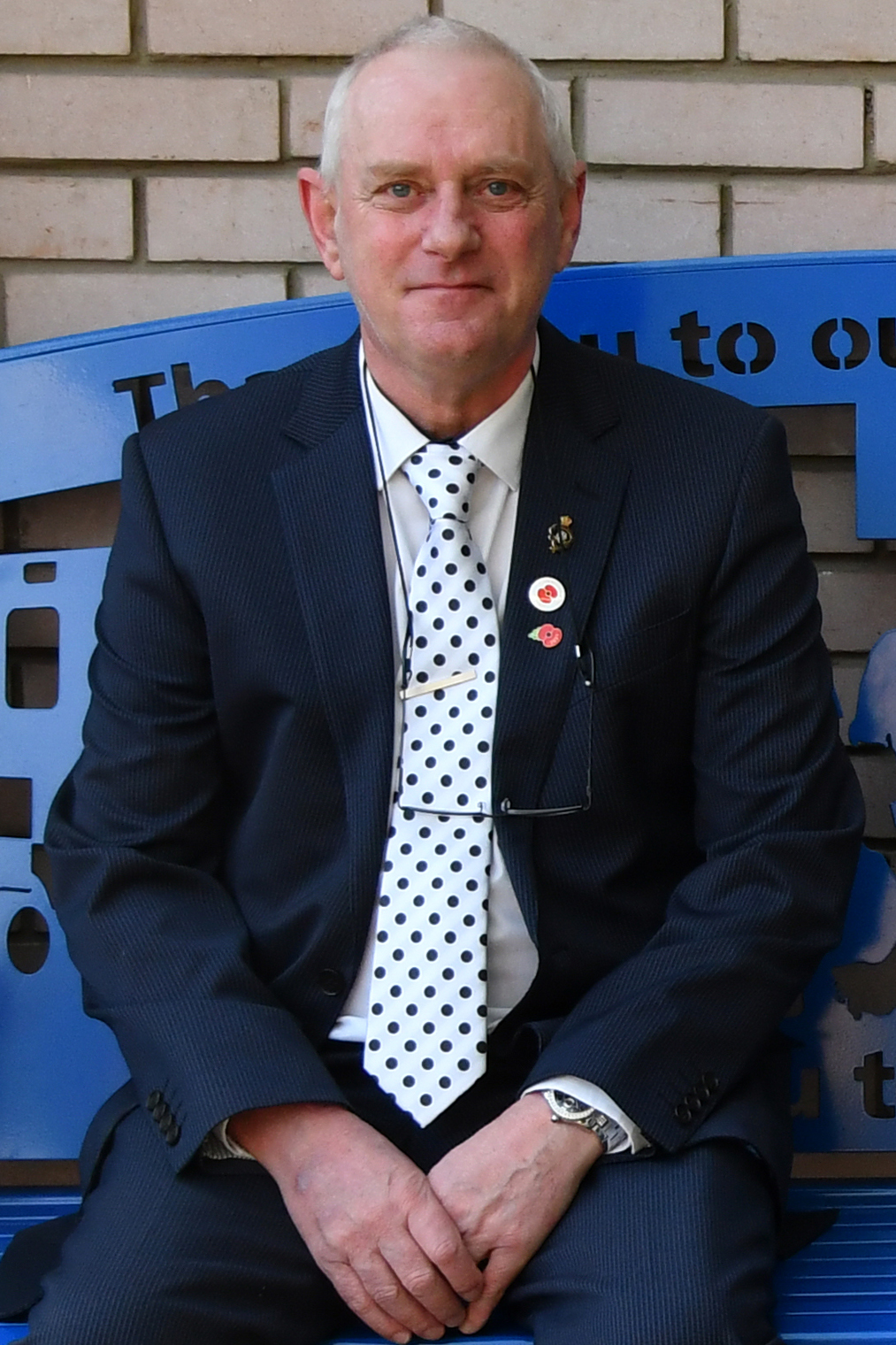 Bus driver Steve Trainor is learning to run again after COVID thanks to the help of the University Hospitals of Morecambe Bay NHS Foundation Trust Pulmonary Rehab Team.
Steve, 62, from Morecambe, was a regular 5K runner until he caught COVID-19 in November 2020.
He has been recovering from Long COVID symptoms since his illness.
Steve said: "I had been in and out of consciousness all weekend, and finally on the Tuesday my wife decided to call an ambulance. I remember being in the ambulance and wondering if it was the last time I would see my house.
"I was in hospital for a week on oxygen – I didn't need to be put on a ventilator but it was close. The staff let me go home when I was able to walk unaided."
Steve had been active all his life, running regularly and playing lacrosse and badminton at a high level in his younger days.
He said: "After I got COVID I could hardly walk, and I thought I wouldn't be able to do anything ever again."
Steve was well enough to go back to work three months after his illness and was later contacted by the Pulmonary Rehab Team.
The team put him on a course at the Morecambe Football Club stadium, where he learned breathing techniques and took part in a variety of exercises to help his recovery.
As a result, he ran his first half-kilometre and started working up to longer distances.
UHMBT also put in touch with a mental health charity which helped him work through the emotional impact of his condition.
He said: "12 months ago I had given up all hope of running again. The pulmonary team has pushed me and now I know I can do it again.
"My advice to anyone is that there's help there – don't give up."
Frequently Asked Questions
'Long Covid' is the informal name given to 'Post-COVID-19 syndrome'.
The World Health Organisation (WHO) defines Long Covid as 'a condition that "occurs in individuals with a history of probable or confirmed SARS-CoV-2 infection, usually three months from the onset of COVID-19 with symptoms that last for at least 2 months and cannot be explained by an alternative diagnosis'.
The WHO definition states that common symptoms include:
Fatigue
Shortness of breath
Cognitive dysfunction
Other symptoms which generally have an impact on everyday functioning
More than 230 symptoms of Long Covid have been identified to date. Patients report a wide range of symptoms further from rashes and nausea to muscle pain and heart palpitations.
A high number of Long Covid patients report psychiatric and psychological symptoms, including sleep disorders and mood changes. Mood changes may be primary symptoms, or secondary changes relating "being unwell" or the feeling that their COVID-19 illness will "never end".
This varies from patient to patient. Symptoms may develop following initial recovery from COVID, or persist from the initial illness. Symptoms may also fluctuate or relapse over time.
Acute COVID-19: Signs and symptoms of COVID‑19 for up to four weeks.
Ongoing symptomatic COVID-19: Signs and symptoms of COVID‑19 from four weeks up to 12 weeks.
Post-COVID-19 syndrome: Signs and symptoms that develop during or after an infection consistent with COVID‑19, continue for more than 12 weeks and are not explained by an alternative diagnosis. It usually presents with clusters of symptoms, often overlapping, which can fluctuate and change over time and can affect any system in the body. Post‑COVID‑19 syndrome may be considered before 12 weeks while the possibility of an alternative underlying disease is also being assessed.
'Your COVID recovery' is an online rehab service providing advice and support to those living with Long COVID. More than 100,000 people have used the online hub since it launched.
If you think you're suffering with Long COVID, visit the Your COVID Recovery website or speak with your GP.
A review by the UK Health Security Agency has indicated that people who are fully vaccinated against COVID-19 are significantly less likely to develop Long Covid.
Although legal restrictions around Covid have now been lifted, here are still steps you can take to reduce the risk of catching COVID-19:
Let fresh air in if meeting indoors, or meet outside
Consider wearing a face covering in crowded, enclosed space
Wash your hands regularly
You can protect others by getting tested if you have COVID-19 symptoms, and staying at home if positive.
Data from the Office for National Statistics indicates that receiving two doses of a COVID-19 vaccine before infection was associated with a 41% decrease in the likelihood of reporting long COVID symptoms, relative to being unvaccinated when infected, in adults aged 18 to 69 years.